CZU students and employees can utilize a variety of special Information Systems for their work and studies that will help them handle most of their tasks in the best possible way. All of the following Information Systems are managed by the CZU staff - members of OIKT (Division of Information and Communication Technologies). You can contact the Helpdesk CZU in case of problems.
University Information System (UIS)
IS.CZU.CZ (UIS) - University Information System for CZU students and teachers. Here, students can mainly find:  schedules, grades, registration for compulsory and optional subjects, sign up for exams, their personal information, requests for accommodation scholarships, paid scholarships and fees associated with studies, teaching evaluation forms, car registration number for barriers and more. 
System integrators of FEM are Lukáš Krhoun and Ondřej Fátor.
Notice for new students: Log on to the UIS use the admission data displayed after login on the home page of e-applications. After the first login, you have to change the password (if you have not already done, for change click here). You can log in to CZU other systems only if you changed your password (it is possible about 30 minutes after changing your password). Examples of other systems:

Online Systems for Students
WIFI EDUROAM - instructions for connecting to Eduroam Wi-Fi, setting passwords for the Eduroam Wi-Fi you can find on web site of OIKT.
ISKAM.CZU.CZ - CZU Dormitory (accomodation request) 
MOODLE.CZU.CZ - Moodle is a university-wide e-learning system designed to support teaching. It includes courses for individual subjects and their study materials, forums, assignments, lectures, chats, polls...
The Moodle system allows you to: browse individual courses containing information and materials from selected subjects, communicate with other students and teachers, hand in assignments online directly in the course, write tests and continuously verify your knowledge, and to always have an overview of the current academic year and follow current events and deadlines.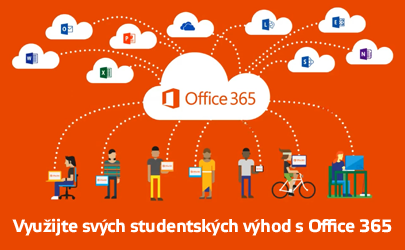 Student e-mail - Login to student e-mail. Within the e-mail you can also download the Microsoft Office 365 products.
Each student has created an email as xLogin@studenti.czu.cz (Username for login)
In the Office 365 settings can select the interface language.
Email forwarding settings: After entry into the Mail (click on Outlook image) > Settings (at the top right) > Options > Mail-Accounts-Forwarding > Choose Start forwarding, enter email, check Keep a copy of forwarded messages > click on Save
Dotaznik.czu.cz - A system for creating online questionnaires.
JOBS PEF - The system of career counselling for students of FEM.
Dreamspark CZU - learning software for students with subjects of Department of Systems Engineering.
Systems of Study and Information Centre
Study and Information Centre offer some systems for students.
Infozdroje SIC - access to electronic databases of licensed articles of CZU.
Aleph - remote access to the library at SIC CZU.
External Online Systems for Students
Citace PRO - A tool that enables efficient work with quotes.
OwnCloud - 100 GB online storage.
Student Card
More information about Student Card here.
Online Systems for Emloyees
Employee email - Web access to e-mail for doctoral students and employees.
Intranet.czu.cz - The system for managing personnel and internal documentation.
GA.czu.cz - The system for managing grants.
CV.czu.cz - Management system for publishing outputs.